How To Play Can't Get Enough Of Your Love
Ninjas! In this lesson we'll be learning how to play Can't Get Enough Of Your Love by Bad Company which appeared on their 1974 self-titled debut album. As a single, this song reached #5 on the Billboard Hot 100 singles chart and #1 on Cashbox magazine's Top 100 Singles chart.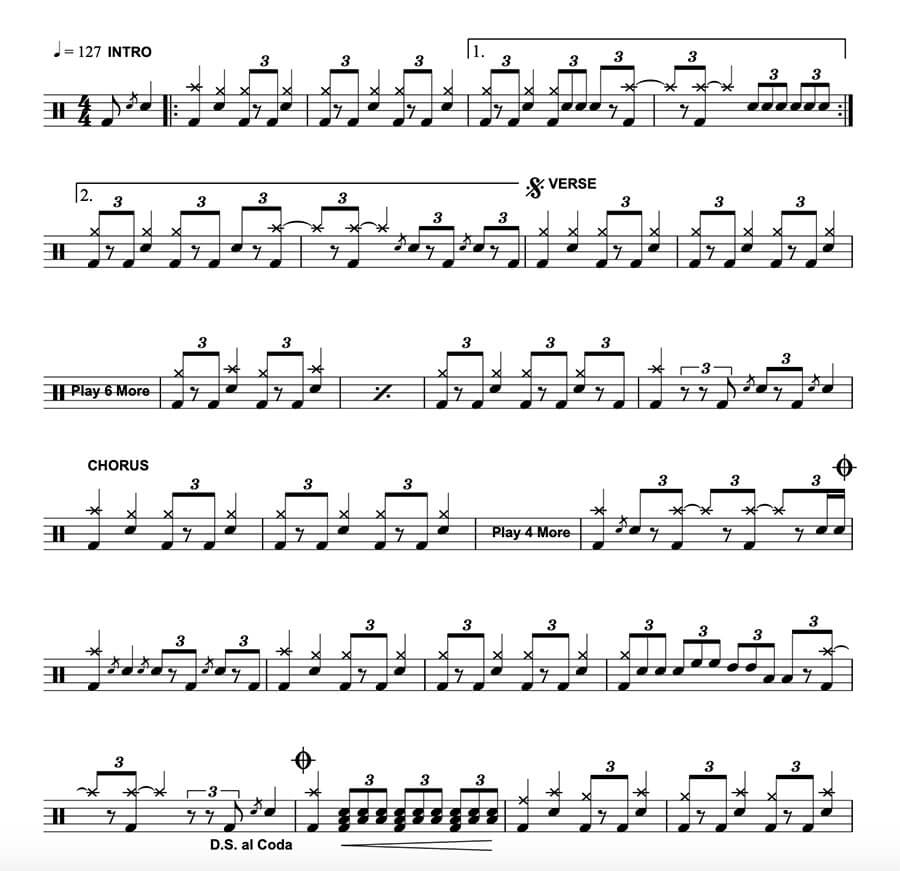 Download The PDF
On Can't Get Enough Of Your Love, sticksman Simon Kirke, lays down a solid rock-shuffle groove with a steady quarter note played on the hi-hats and the bass drum conveying that swing feel.
Verse
The verse groove sets the pace for the rest of the track and doesn't vary much from start to finish. Quarter notes on the hi-hats, back beat on the snare and the bass drum plays one, let – three, let of an underlying 8th note triplet pulse.
Chorus
The chorus groove is much the same as the verse but features some nice little fills and crashes that accentuate the song. Due to the mid-tempo of the track the main challenge is timing and playing those triplets in the pocket.
Listen to the track a few times before playing it and try to sing the triplet pulse in your mind. This will help you to lock in and prevent the dreaded speed up on fills and transitions. I've heard this track played in so many pubs and clubs over the years and it's one of those that can take off if you don't control it.
Now Kill It! DN