How To Play Tom Sawyer by Rush on Drums
Hey Ninjas! In this lesson we'll be learning how to play Tom Sawyer by Rush which appeared on the 1981 release Moving Pictures. The track peaked at No. 44 on the Billboard Hot 100 and No. 8 on the Billboard Mainstream Rock chart. In 2009 it was named the 19th greatest hard rock song of all time by VH1.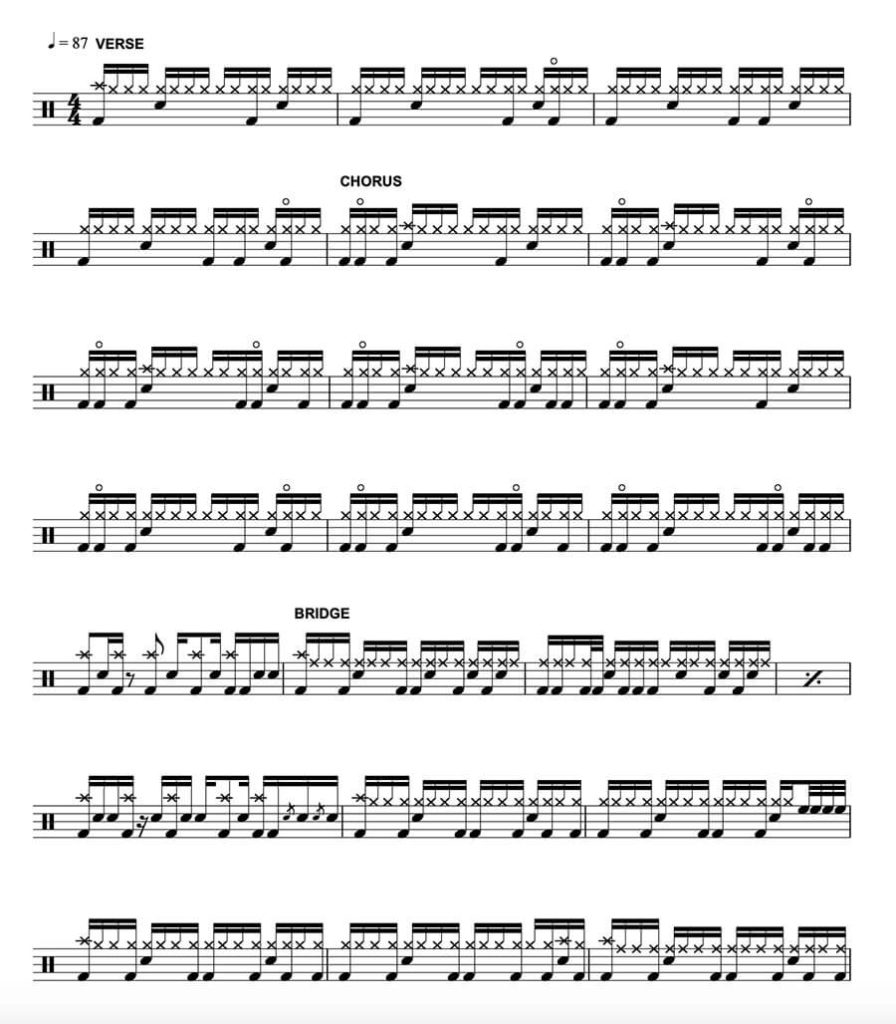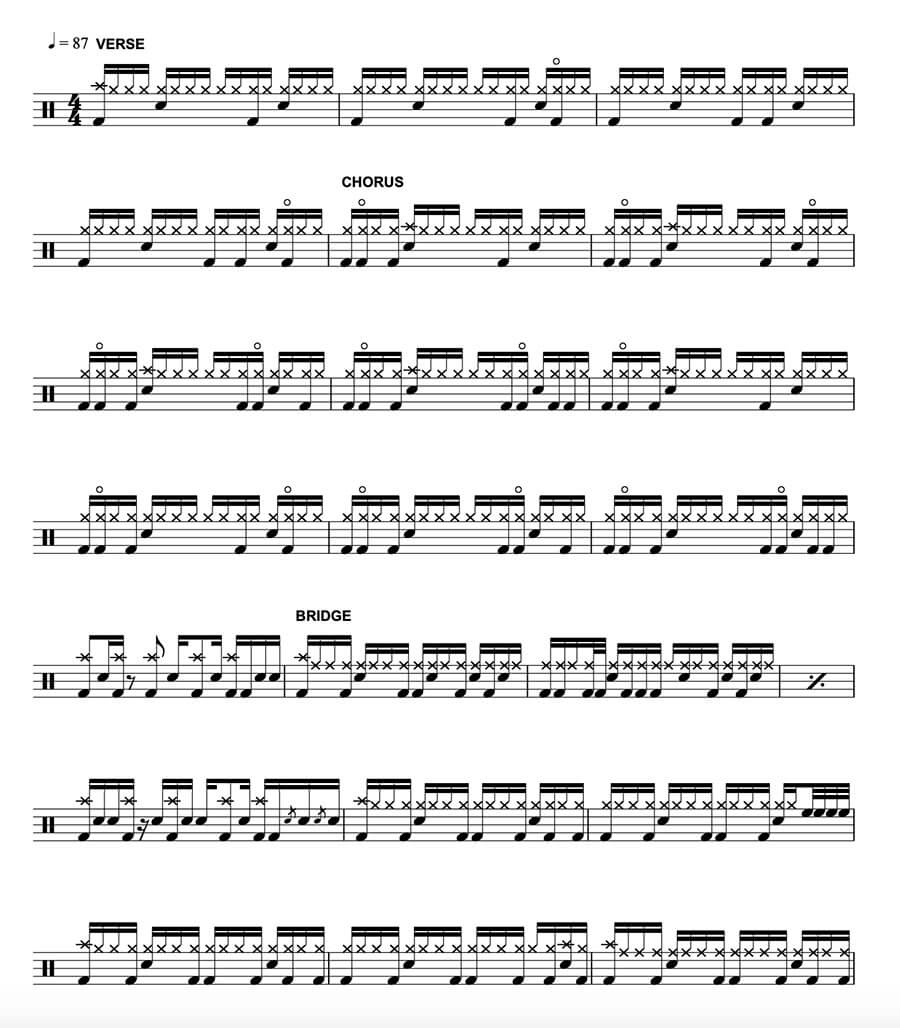 Download The PDF
Tom Sawyer is a great demonstration of drummer Neil Peart's unique and musical playing. He drives the song with a constant flow of one handed sixteenths, a rock solid backbeat and some intricate bass drum syncopations.
Verse
The verse features a rock solid groove with punctuations on the bass drum/open hi-hat which land on the e of beat four. To give it that nice crisp sound the hi-hat should close straight after on the and of four. The hi-hat notes should all have a nice even spacing to them which will require a bit of practice.
Chorus
On the chorus of the tune the bass drum follows the hits of the band on the one, e, a of beat one. This remains consistent throughout leading to hits with the band that take you into the bridge. If you can sing the hits then you can play them so have a listen to the track a few times.
Notes
There are a lot of different sections to this piece and some different techniques to master that include one handed sixteenths, bass doubles and opening/closing the hi-hat. Break the track down into individual bars and get them working in isolation before putting it all together. You'll notice that the track opens up in the second half with some nice rhythmic figures and changes in time signature, which really demonstrate Peart's calibre as a drummer. See if you can keep up.
Now Kill It! DN