How to Play Fight For Your Right on Drums
Here's a look at (You Gotta) Fight For Your Right (To Party) by the Beastie Boys which was the first single released from their breakthrough 1986 album Licensed to Ill. It's one of their most successful hits reaching #7 on the Billboard 100, and later named one of The Rock and Roll Hall of Fame's 500 Songs that Shaped Rock and Roll.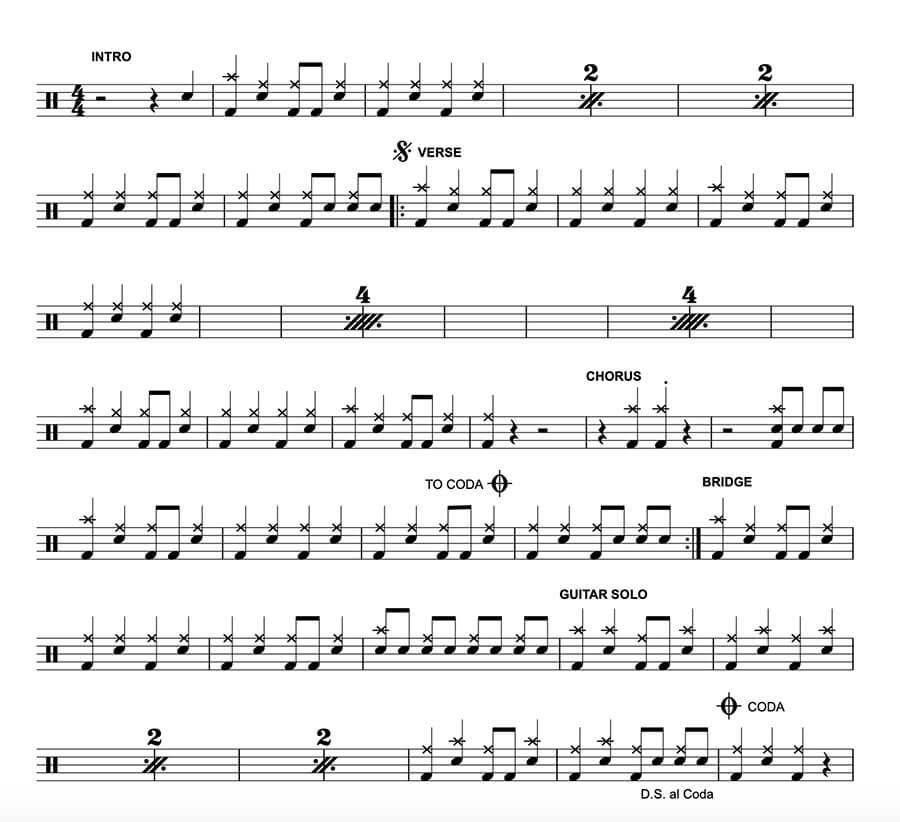 Download The PDF
On the intro there is a 1/4 note groove played on the bell of the ride. The snare drum keeps a solid backbeat while the bass drum plays one, three-and, one, three across a two bar loop. It's a straight forward groove that's very infectious.
Through the verse the groove is the same but you switch the quarter note pulse between the hi-hats and the ride bell. The main thing to look out for on this track is the chorus break which features a crash on beats two and three, the second of which is choked. Make sure to drill this out a few times until you get the timing right.
This is a fun track that won't take you too long to get down. As I said before, focus your energy on good timing and don't be afraid to hit hard those skins hard.
Now Kill It! DN