Linear Drumming (Part II)
In this lesson we'll take another look at linear drumming where no two voices/limbs play at the same time. This is without doubt one of the slickest styles of drumming and when you hear the masters… Steve Gadd, Mike Clark and Carter Beauford it'll blow your mind.
There are twelve linear beats on the accompanying pdf, six of which are shown in the video. Start off at a slow 50-70bpm and try to get a nice even spacing between all the notes. You should practice the grooves straight, as written, and swung.
When you're comfortable and it sounds good you can start to work on dynamics and tempo. Keep all the backbeats loud and ghost all the other notes on the snare. You can also experiment with the way you play the hi-hat and bass drum. Be creative and see if you can build your own sound.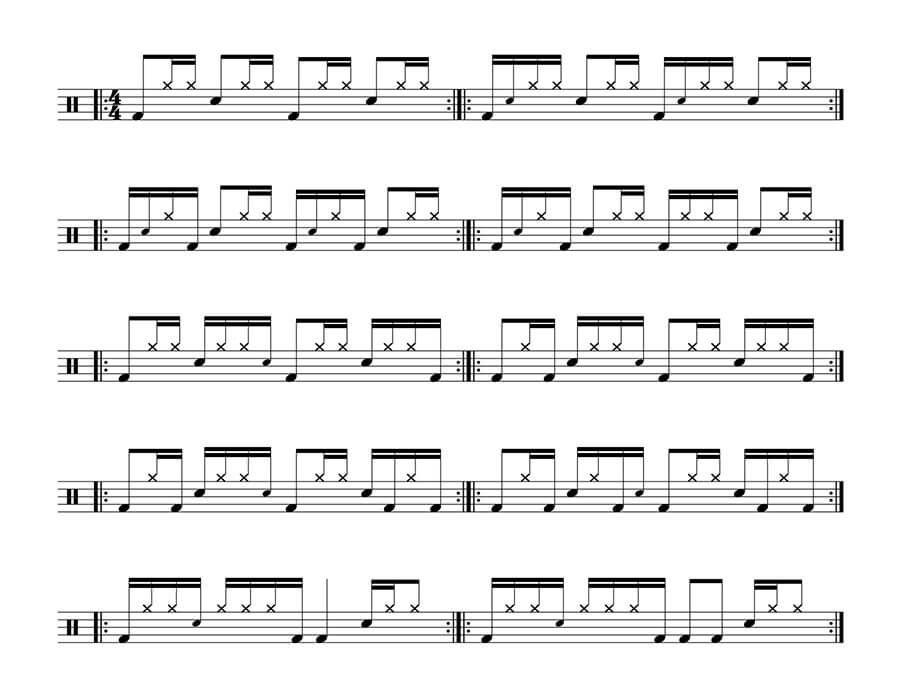 Download The PDF
Linear drumming is challenging so take your time and get it right. Once you build up your vocabulary of grooves you can practice improvisation, mixing and matching what you play. This will give your drumming a much looser and spontaneous feel.
Recommended Listening
50 Ways To Leave Your Lover – Paul Simon
Actual Proof – Herbie Hancock
Stay (Wasting Time) – Dave Matthews Band
Now Kill It! DN