How to Play Use Somebody on Drums
Ninjas! In this lesson we'll be learning how to play Use Somebody by Kings Of Leon which was the second single from the bands fourth studio album, Only By The Night. The song was released in December 2008 and peaked at #2 on the US Hot 100 and #1 on the US pop songs chart. The song won the Grammy Award for Record of the Year, Best Rock Performance by a Duo or Group with Vocal and Best Rock Song and was also nominated for Song of the Year.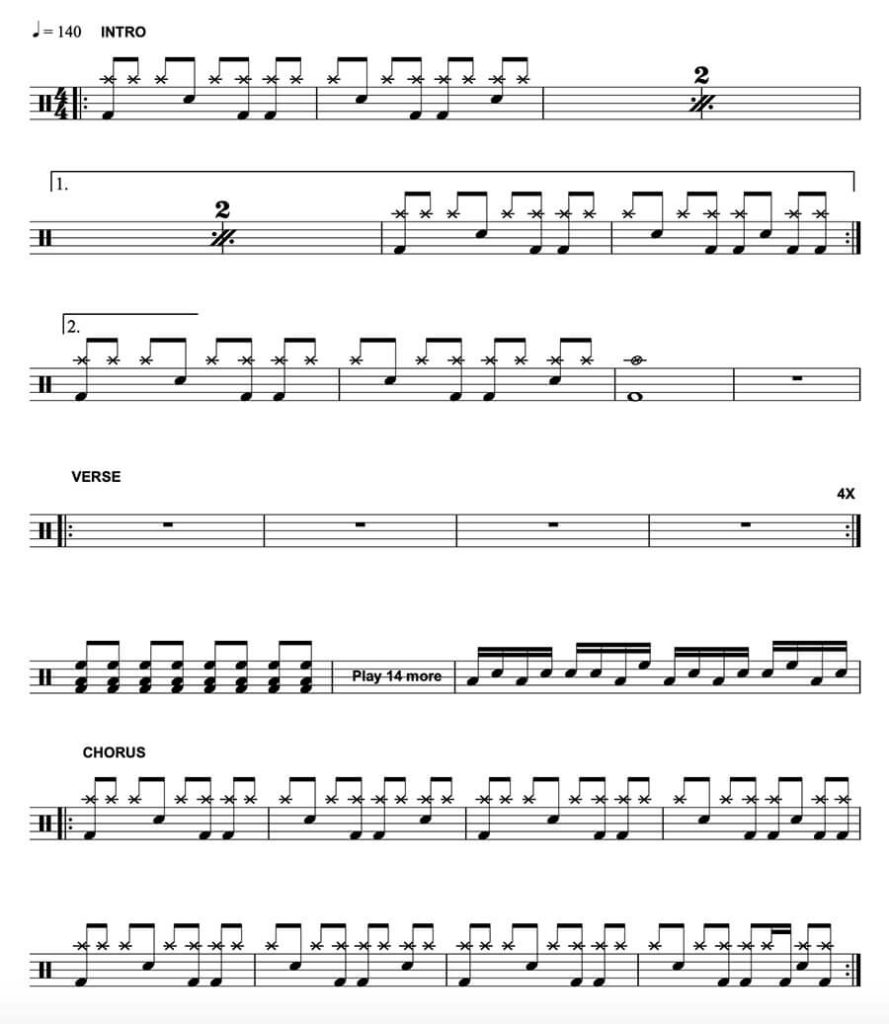 Download The PDF
Nathan Followill always creates interesting drum parts and Use Somebody is the perfect example of this.
Verse
Verse one has no drums through the first half then there is a sixteen bar build up on the toms and bass drum. The second verse features a cool eighth-note groove with the snare landing on the 'and' of 2 and beat '4'. Nathan skips the 'and' of 2 on the hi-hat possibly to give the snare more room.
Chorus
The chorus groove is a two bar phrase that is played on the crash. As with the verse Nathan skips the 'and' of two in bar one and the 'and' of one in bar two. The bass drum lands on 'one', the 'and' of three and 'four' in the first bar then the 'and' of two and 'three' in the second.
Watch out for the big sixteenth-note fills at the end of each verse as you'll need to get them in time to keep the momentum going.
Now Kill It! DN